agitator mixer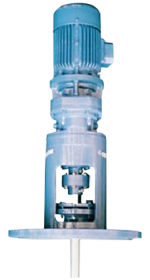 High quality agitator mixer :
Manufacturer & Supplier of high quality agitator mixer, Chemical Agitators, Chemical Process Agitators, Industrial Agitators, High Speed Agitators, Stainless Steel Agitators, Liquid Mixing Agitators, Mud Agitator, SS316-304 Agitators etc Engaged in providing superior quality Agitators. These Agitator are good demand in the market due to high quality and durability. These products are available from us in market at competitive rate
stainless steel emulsifying tank, it's widely applied in the beverage, food, dairy, pharmaceutical, chemical and process industries used as blending tank, buffer tank, melting tank, high shear mixing tank and emulsifying tank, which cleanable to sanitary standards .