Double Sigma Mixer
Double z blades sigma mixer owns two pieces of sigma blades in a W type mixing chamber.The two sigma blades could rotate in clockwise direction or anticlockwise direction to help mixing and discharging.
Providing you the best range of Double Sigma Mixer, Sigma Mixer Machine and Sigma Mixer, Vacuum Kneaders/Sigma mixers/soap mixing equipment
with effective & timely delivery.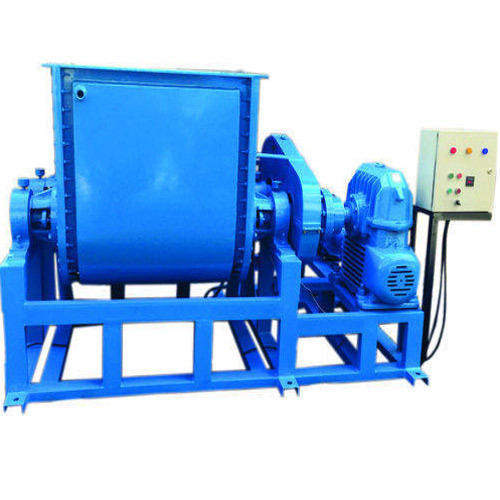 Sigma Mixer Options
Discharge in sigma mixers is done by tilting container / bottom sliding valves / bottom gates / flush bottom gate valves.
Tilting in sigma mixers is done by hand liver / hand wheel with lead screw /electrical arrangements / hydraulic systems.
Lifting of lead either manually, with help of counter weights or hydraulically.
'Z' Type Spiral blade / Naben / double naben blades to circulate hot / cold water in cases of heavy masses.
Jacketed shell for heating or cooling by steam, oil, water etc. with fiber
Spray system for liquid addition / gas purge.
Flame proof / Non-flame proof electrical controls.
The double z blades mixer could be used to make the following products:
1)Brake Linings,brake pads(needing special steel plate);
2)Polishing pastes;
3)Different kinds of resins;
4)Explosives,dynamite,xanthate;
5)Carbon Electrodes;
6)Silicone;
7)Chewing Gum;
8)Colourings;
9)EVA hot melt glue/adhesives
10)Battery paste
11) Carboxymethylcellulose(CMC)