Double Arm Sigma Mixer
The sigma blade mixer is a commonly used mixer for high viscosity materials. This article details the construction of the sigma mixer, design and operational features, and its applications. The different variants of the sigma mixer design are discussed.
The sigma mixer is one of the most popular used for mixing and kneading high viscosity materials. It belongs to the family of double arm kneader mixers.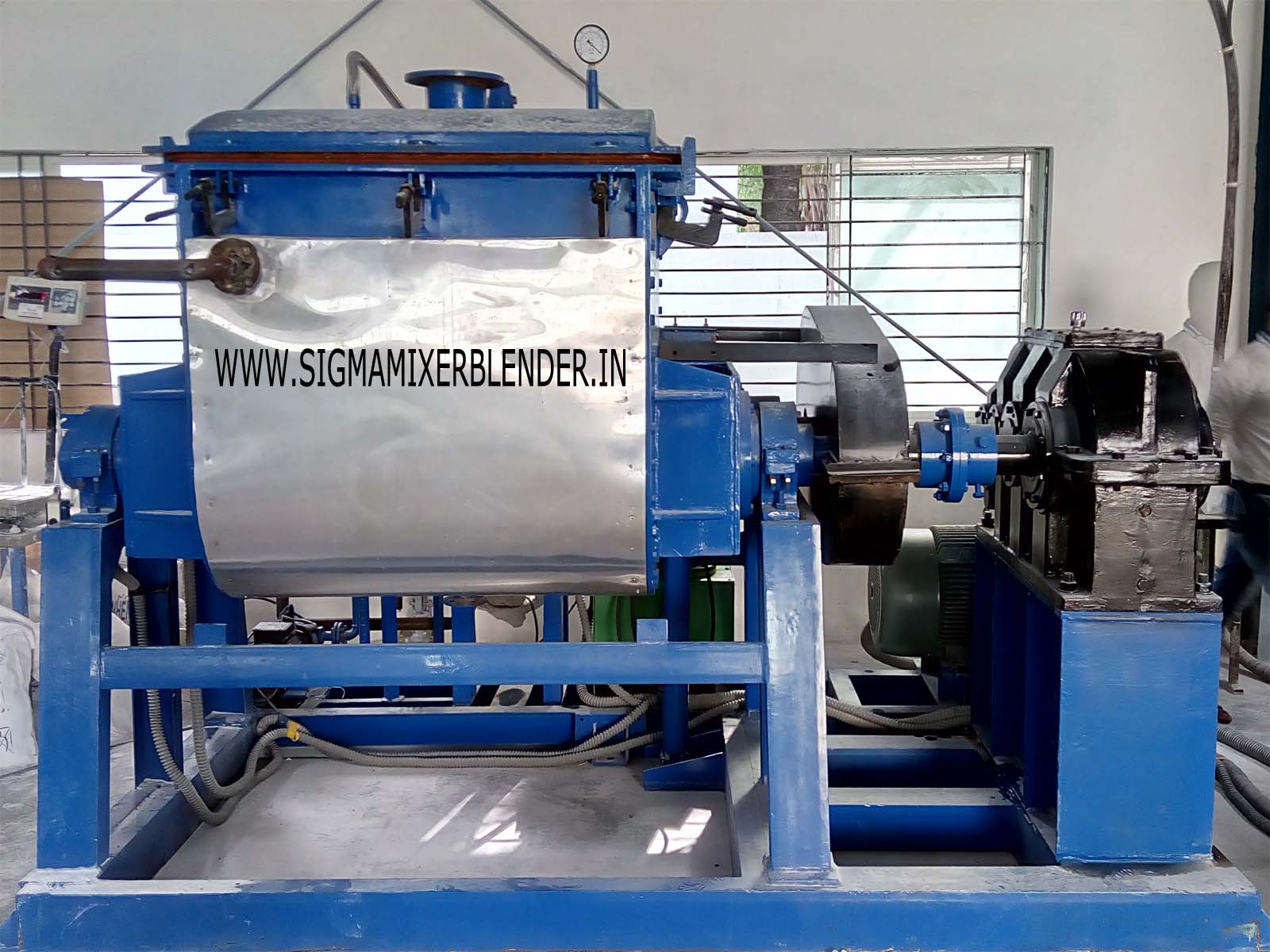 Item #:
Double Arm Sigma Mixer
Manufacturer:
abster
Model #:
ABFSG300
Category:
Mixers
Dimension:
Description:
Horizontal DoubleArm Sigma Mixer
Information from Abster:
Abster ABFSG 300 DOUBLE SIGMA ARM
Mixer Frame
Stainless Steel Exterior
Overall Dimensions -
Mixer Bowl
Tilting Bowl
Stainless Steel Bowl Sheet
Fabricated Bowl Ends
Refrigeration - Water/Glycol
Agitator
Double Sigma Arm Sigma Mixer- Stainless Steel
Agitator Spider - Solid Hub
Stainless Steel Agitator Shaft
Agitator Shaft Seals - Split Clipper
Mixer Canopy
Stainless Steel Construction
Liquid Inlets - Two (2) Diameter - 2"Type - Bevel Seat
Liquid Inlets - One (1) Diameter - 1-1/2"Type - Tri Clamp
Flour Gate - 12" square flange, slide gate missing
Bowl Seals - Side - Rear
Mixer Drive
Double End Differential Drive
Motor- 50/25 HP, Two Speed - motor tag missing estimate 50/25 hp
460 Volt, 3 Phase, 60 Hertz
Agitator Speed - 40/80 RPM
Drive Design uses Chain and Sprockets 80-3, 60T/20T
Mixer Bowl/Door Drive
Mechanical Bowl Tilt , Tilt Drive - Spur Gear
Tilt Degrees - 90
Operator Interface Panel
Stainless Steel Operator Control Panel w/
Push Button Controls